On Spec, On Budget, On Time
Contact us today to discuss your project with our friendly, dedicated team:
Concrete Rochdale
Ready Mix and On-Site Concrete Services in Rochdale
It doesn't matter to us whether your project is big or small, here at All Mix Concrete we have the manpower, tools, materials, and equipment to deliver superior concrete throughout the Rochdale area and further afield.
Our ready mix and on-site concrete solutions are just what you need for your domestic or commercial construction project. We're one of the leading concrete suppliers in the area and you can use our concrete for a wide range of projects, for example:
Foundations and footings
Home improvements
Construction and commercial uses
Driveways and garage bases
Alterations and extensions
Leading Concrete Suppliers in Rochdale
One of our most popular services with both domestic and commercial customers is volumetric concrete. Because the exact amount of concrete you require is mixed on site, there is no mess or waste, and no risk of over ordering. You also save money because you only pay for what you use.
Place your order with All Mix Concrete Rochdale and our mixing trucks come to your site or home to deliver your concrete order. Even the hard-to-reach locations are not a problem, thanks to our concrete pumping service.
If you want to know more about any of our concrete services, don't hesitate to get in touch with the experts at All Mix Concrete. There's no time like the present so get in touch today or order your ready mix concrete and floor screeds.
5 Benefits of Ready Mixed Concrete
If you're thinking it's cheaper and easier to mix your concrete yourself, let's fill you in on the benefits of ordering ready mix concrete from All Mix Concrete.
1. Top Quality Mix
Each of the deliveries we make is mixed to your specific requirements and we can tailor it for any number of different applications. The quality of the mix is the best it can be because it's mixed by our experts at the mixing plant.
2. Better for the Environment
We precisely calculate every mix we make to ensure we keep the waste to a minimum. Thanks to our efficient mixing process we use less resources, which is better for the environment.
3. Saves Time and Effort
Anyone who's ever mixed concrete by hand appreciates how time consuming it can be and what a tremendous amount of effort is required. Let us deliver the concrete you need, ready mixed, directly to where you need it. Don't stress about paying your workforce to mix concrete by hand for hours at a time. Let them spend their time more effectively.
4. Order Exactly What You Need
You can use ready mix concrete for a variety of applications, from footings and foundations to garage floors and various home improvements. Each individual project will require a certain mix of concrete and here at All Mix Concrete we can mix each batch according to your needs.
5. No Job is Too Big or Too Small
We've the manpower and equipment to deliver any amount of concrete. There's no job that's too small, too big, or too inconvenient for our concrete mixing teams.
No 1 Concrete Suppliers for Domestic Customers in Rochdale
We take a huge amount of pride in the fact that we can deliver a high quality service, no matter how vast or miniscule the project. Rest assured, whether you're building a garden wall, two steps to the front door, laying a driveway or building an extension to your home, our team here at All Mix Concrete are dedicated to providing the best service possible and ensuring your requirements are met. We do everything we can to provide a service that goes above and beyond.
With our vast local knowledge we can complete the job quicker than anyone else and our trained professional drivers will offer any help and advice that you need. And because we mix the concrete on site, you know you'll get the perfect amount and there will be no waste. We can also guarantee you'll not run out before the end of your project.
Top Quality Commercial Concrete Supplies
What does a commercial customer value more than anything? Reliability has to feature at the top of the list, and we're positive we can tick the box. We only employ highly trained staff with years of experience, because we know how important it is for your deliveries to be prompt and at a time that suits you.
Over the years we've worked with sole traders, builders, developers, and project managers across Rochdale and beyond. We tailor our services to meet each of their needs and our concrete mixes to meet individual project requirements.
The materials we use in all our mixes, commercial and domestic, mortar and screeds are of the finest quality because we want to provide long lasting, top quality finishes. Because we can mix the concrete on site, it's possible to alter the mix on arrival to perfectly match your quantity and structural needs.
The high tech volumetric ready mix concrete mixer trucks are the very latest and technologically advanced trucks. Far superior to the traditional drum concrete mixers, we can mix the finest raw materials on site so it's poured fresh and at its optimum performance.
The pump vehicles we use allow us to deliver ready mix concrete to a wide range of locations easily and quickly. We can even provide a free borrowing service so you can get your concrete to where it's needed as quickly as possible. This saves you time and effort because you don't need to stress about transferring it yourself.
Any time you need some concrete, give our team a call. We'll be more than happy to discuss your needs. Once you've made the order we'll make sure we arrive on time, ready with the materials to mix your concrete on site. Then all that's needed is for us to deliver it to the perfect location.
Superior Concrete Floor Screeds in Rochdale
For our concrete screeds we use only the finest raw materials. This means we can provide you with a long lasting, smooth, and functional finish. If you need a concrete floor screed ready for tiling or that final fix the quality aggregates we use can be mixed accordingly. We can tailor our floor screed solutions to meet your exact needs, whether it's for an external or internal floor, commercial or domestic setting.
We are specialist floor screed suppliers that have been operating throughout the Rochdale are for many years. Work with us and our competent team will bring their expertise to ensure you get a product that's fit for purpose, at a cost effective price.
Look no further than All Mix Concrete because we're reliable, prompt and provide a top quality service.
Robust Concrete Flooring in Rochdale
Concrete floors can be used in both domestic and commercial builds. Properly installed, they provide a solid floor or base for a range of applications. We take pride in being able to deliver a range of concrete types, depending on the individual customer's needs.
We use only the best raw materials and can deliver a smooth finish of the highest quality. And because we do all the mixing on site, there's no waste and you get just the right amount of concrete for your needs.
Whether you're planning a large commercial development or need a solid base for your home extension project, don't hesitate to get in touch. We've been providing concrete flooring of the highest calibre for many years.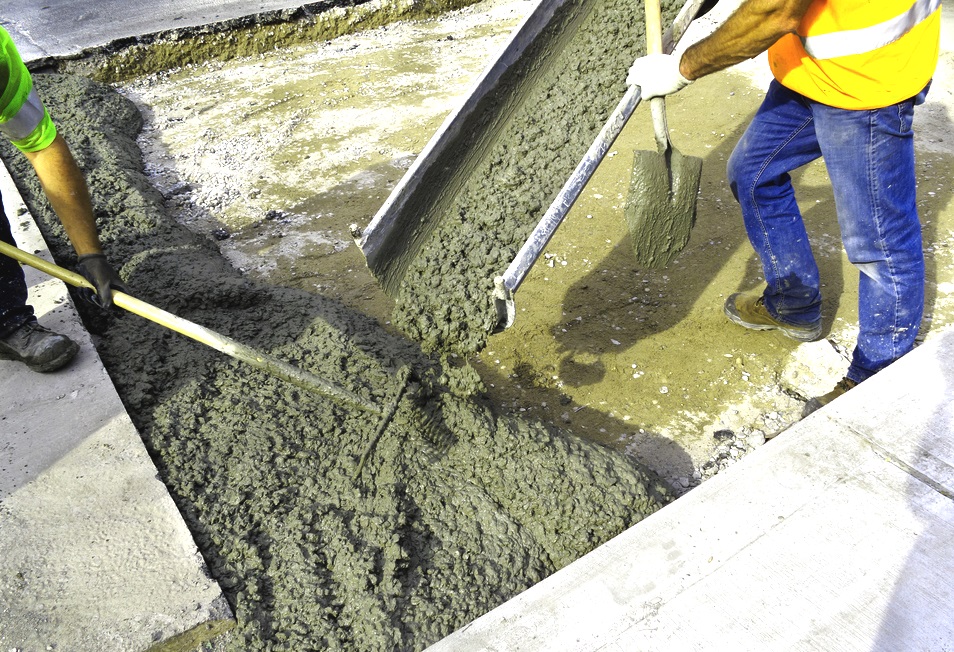 "Great service, On time, staff very polite and great concrete. Would recommend."
"They always fit into my timescales and do a great job and clean up after they have finished. Great value for money."
"We had Concrete supplied for our extension and were impressed with the price advantage over other companies our builder had used. The guys were polite and efficient."