Contact us today to discuss your project with our friendly, dedicated team:
Concrete Suppliers
With over 12 years experience in the concrete industry, All Mix Concrete has become the leading specialists in delivering high-quality concrete in and around Manchester, Warrington and the North West.
Having a professional and fully qualified team, we pride ourselves on our expertise and knowledge in defining exactly what the client wants and delivering a reliable and cost-effective service.
Whatever your project, whether commercial or domestic, we deliver only the finest grade of concrete, mixed on-site in our volumetric mixing trucks, digitally metered, to eliminate waste and ensure you only pay for exactly what you need.
We are access specialists.  For hard to reach areas we provide a free barrowing service and if it can't be barrowed, ask us about our in-house concrete pumping service.
Our team is expertly trained and all our equipment is top of the range earning us a reputation as the first choice for all your concrete requirements.
Concrete Delivered On Spec
Whatever strength, type or amount of concrete, we are the premier choice for concrete in and around the Manchester, Warrington and The North West region.
From small domestic jobs to large scale commercial projects, whatever you need concrete for, our fully qualified team have years of experience of mixing the correct ratios of concrete to exactly match your requirements.
As our concrete is mixed on-site in our top of the range volumetric mixing trucks and you can be sure that the concrete you receive will be the exact specification and amount you need.
This method is efficient, flexible and cost effective, allowing us to alter the grade, type and amount of concrete to meet the precise needs of your particular project.
Concrete Delivered On Budget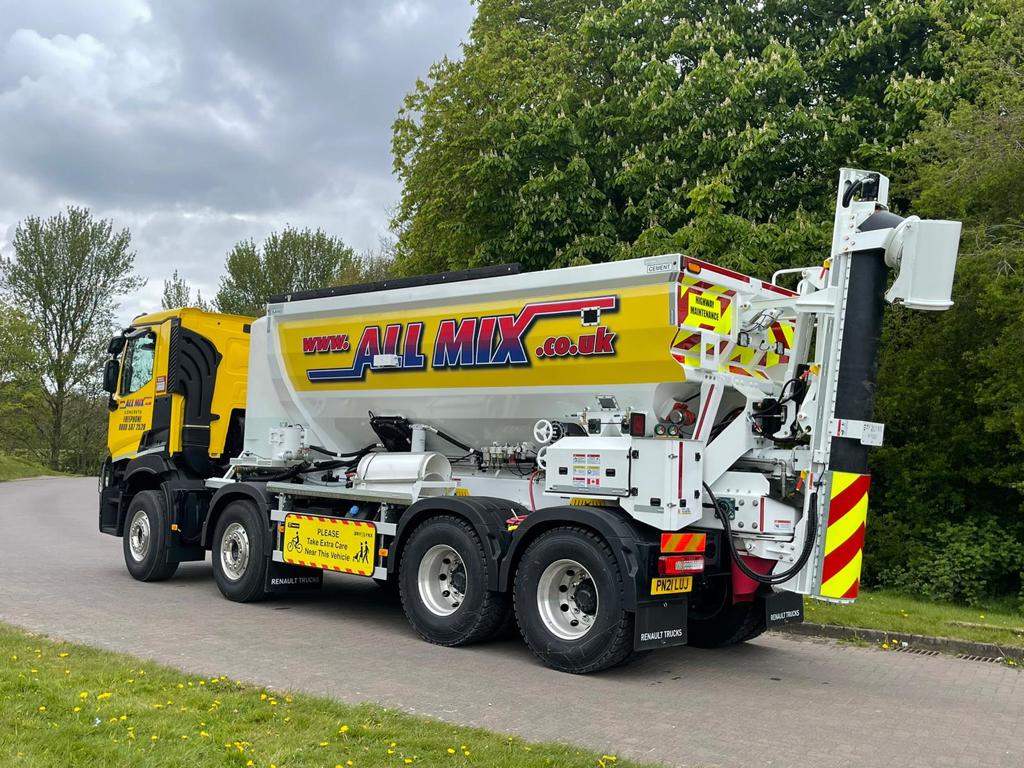 We understand that whatever job you are working on keeping to the budget is essential to successful completion. We also understand that estimating concrete accurately can be a difficult and frustrating task, and if miscalculated can result in unnecessary expense and costly delays.
Our extensive fleet of volumetric trucks and our specialised concrete technicians mean that we can mix on-site the exact amount of concrete to the exact grade for any project. As this cuts out part loads and disposal charges you can be assured you are paying for only exactly what you need and means you never over order, over pay or are left with wasted mix.
Our affordable, competitive prices and our innovative method of mixing your exact requirements on site means you can rest assured that not only will you complete on time, but you will stay within your all important budget.
Concrete Delivered On Time
Reliability is essential when supplying concrete for any commercial or domestic project and our volumetric trucks enable us to deliver your concrete 24-7, exactly when and where you need it.
If you want to arrange a concrete pour for a specific future date and time, or even on very short notice, just let us know. Wherever possible, we are happy to arrange same day deliveries and next day deliveries according to your time schedule.
We pride ourselves on not only providing a first class, quality service, but being on time, every time.
Give our team a call to discuss your requirements and we'll arrive on-site with your order ready to deliver straight away to the necessary location.
"Great service, On time, staff very polite and great concrete. Would recommend."
"They always fit into my timescales and do a great job and clean up after they have finished. Great value for money."
"We had Concrete supplied for our extension and were impressed with the price advantage over other companies our builder had used. The guys were polite and efficient."