Contact us today to discuss your project with our friendly, dedicated team:
We Don't Dump and Run!
As customer satisfaction is top priority for All Mix Concrete, our experienced team provide a free barrowing service to get your concrete from the truck to your location as quickly as possible, cutting out the time and effort of transferring it yourself.
We pride ourselves on our efficiency and make sure any mess is cleaned up afterwards, ensuring our ongoing reputation for premier service in the North West Region. All trucks can carry two barrows.
If you want to take advantage of this free service, simply give us a call to find out more about our concrete barrowing service and discuss your requirements with our friendly team.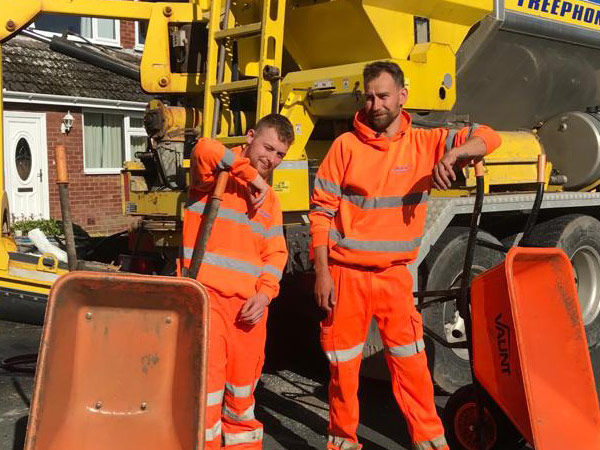 Contact us today on 0800 011 9279
Contact us today on
0800 011 9279
"Great service, On time, staff very polite and great concrete. Would recommend."
"They always fit into my timescales and do a great job and clean up after they have finished. Great value for money."
"We had Concrete supplied for our extension and were impressed with the price advantage over other companies our builder had used. The guys were polite and efficient."